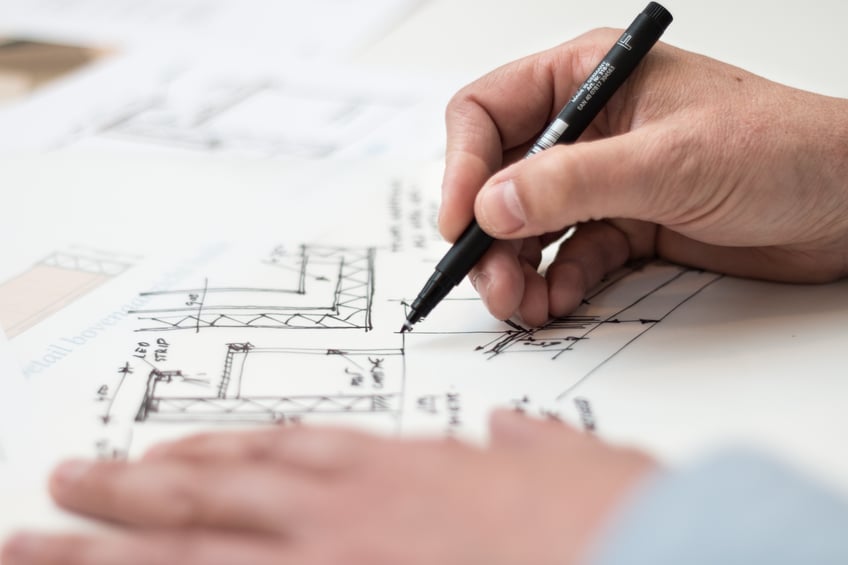 Why Take Advantage of Hospitality Equipment Financing & Leasing?
By having the right equipment, your business can significantly increase its productivity and sales. Many times, adding equipment will allow a business to broaden the scope of its services allowing the business to reach an expanded or new customer base. The equipment a company puts into operation is also a reflection of the organization and the sense of quality and professionalism provided. This is just another example of how upgraded equipment can attract more new customers to your business. Financing equipment offers a more sustainable method of adding production assets than purchasing equipment outright, when taking into consideration how rapidly evolving technology could considerably devalue your investment in a matter of just a few years.
Hospitality Equipment financing and leasing terms offer very flexible options that will not stress the cash flow of the business, as most payback terms run between 24 and 72 months. Furthermore, buyout options are available, as well as the ability to add equipment to your lease at any time.
Compared to the average business loan, equipment leasing provides the following benefits:
No down payment, with the option to purchase the equipment at the end of the lease
Competitive fixed pricing and terms to fit your needs and business cycle
Tax-free loan payments if the supplier/equipment vendor is not required to collect tax
Tax-exempt leases for municipalities and other qualified government entities
Customized leases and loans from $10,000 to $2 million
Why Finance or Lease Your Hospitality Equipment?
You're busy managing your business, so we'll get right to the point. Our flexible financing and leasing programs can help your business obtain state-of-the-art equipment without tying up valuable cash; however our advantages don't stop there. Your business will improve cash flow with an affordable monthly payment, while discovering potential tax advantages. Along with personal customer service, equipment financing/leasing is a smart business move.
What are the Rates and Terms?
Rates start at 3.25% with terms ranging from 24 to 72 months.
What are the Payment Options?
Repayment is tailored to your specific needs. Payment due dates are monthly, quarterly, annually, semi-annually, or seasonally.
How Long Does the Process Take?
Typically, loans are approved within 2-4 hours, and funding occurs within 1-2 business days.
100% Financing for New or Used
We require no down payment, and soft costs such as freight, installation and tax are covered for both new and used equipment.
At Crestmont Capital, we allow your business to structure an equipment financing/leasing program that addresses your key business issues, including: cash flow, budget, cyclical fluctuations and growth. For example, some businesses request seasonal leases, which allow them to schedule their payments during their busiest months. While other businesses want the ability to add to their lease as the need for additional equipment develops over time. No matter the issues, our flexible payback structures address the specifics of your business operations.
Explore Hospitality Equipment Financing & Leasing For Your Business
When a business works with Crestmont Capital, that business gains access to a team of equipment leasing professionals dedicated to helping businesses across the United States get the equipment and technology they need to truly grow and thrive. We help our clients keep up with their competitors, even if they are better capitalized.
We provide financing for all of the equipment you need to run your business. Whether you are looking to expand or need to upgrade some equipment, we can finance the equipment to get your business to the next level.
Crestmont Capital can finance everything from technology and furniture to motor vehicles and machinery, while also covering consumables, installation and other costs associated with leasing new and used equipment. We invite you to contact us today to learn more about the options for your business.
What is Hospitality Equipment Financing and Leasing?
Hospitality Equipment financing and leasing assist you in financing or leasing to 100 percent of the new or used equipment your business needs. Applying for an equipment loan or lease with Crestmont Capital is a fast and easy way to finance or lease the purchase of computers, machinery, vehicles, or any type of equipment your business requires. At Crestmont Capital, nearly every business can qualify for equipment financing loans and leases.
Who Qualifies for Hospitality Equipment Financing and Leasing?
At Crestmont Capital, nearly every business can qualify for equipment financing loans and leases.
How much your business qualifies and the approved interest rate depends on the type of equipment, your business's financials, and credit history.
Since the equipment acts as collateral, Hospitality Equipment financing & leasing is a great decision even if your business or personal credit score isn't perfect. In fact, at Crestmont Capital, our underwriters are just as concerned with the equipment as with your borrowing history. In other words, the equipment alone can be enough to get your business qualified for funding.
How Do You Apply for Hospitality Equipment Financing and Leasing?
At Crestmont Capital a business equipment loan or lease application is a very simple process. All we need is one-page application and information about the equipment you're purchasing with the financing or leasing.
Documents you'll need:
Driver's License
Voided Business Check
Completed Application
Equipment Quote
Hospitality Equipment Financing & Leasing vs. Other Payment Options
Financing or leasing your equipment purchase with Crestmont Capital is a smart decision for businesses on any budget. You can get the equipment your company needs now and pay for it over time through monthly or quarterly payments.
Equipment Financing/Leasing vs. Credit Cards: Many small businesses and startups have limited lines of credit available. When you purchase your equipment with a credit card, you are wasting valuable lines of credit that your company may need to utilize for other expenses. If you finance your equipment purchase with Crestmont Capital, your business is left with more options for future company needs.
Equipment Financing/Leasing vs. Small Business Loans: Equipment financing may be an affordable alternative to a loan. Many times, the rate and terms will come in much more favorable on an equipment financing/leasing approval as opposed to a small business loan due to the equipment acting as collateral.
Equipment Financing/Leasing vs. Paying Cash: Few companies are in a position where they have enough working capital to purchase all their equipment upfront. By financing your equipment purchase with Crestmont Capital, your company will have more available capital for future business opportunities.
At Crestmont Capital our lease or loan programs generally have no upfront costs with deferred payment options are available. Apply Now to see how we can help your business!
Build your business with Hospitality Equipment Financing and Leasing
When your business need to upgrade equipment to serve your customers better, you need access to payment options quickly. Crestmont Capital offers funding in as fast as 24 hours to assist you in securing the equipment that will help your business expand and properly service your clients the way they have come to expect. Access up to $500,000 application only, or up to $10 million with financials, and choose from loan or lease options. We offer flexible term lengths and repayment options to meet your business' specific needs to ensure you have an extraordinary financing experience. Our lease or loan programs generally have no upfront costs. We even have deferred payment options available. Applying is free and it won't impact your credit.